This is the gorgeous ornie I received from Mylene for The Stitch Specialists exchange. I am hoping mine has reached her but I know she has gone to visit family for a couple of weeks so I won't find out for a while. This is so cute and has pride of place on the front of our tree now. The finishing is beautiful.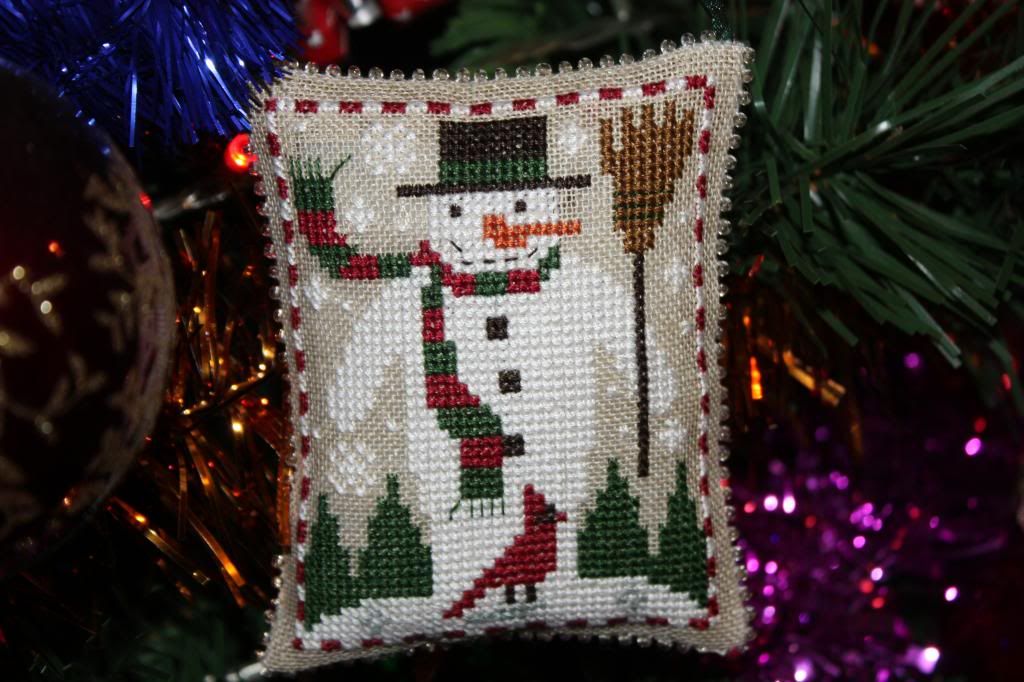 PS Snowman
from Mylene
This is a close up of the advent calendar, well 2 sides of it!
Here are the next 3 days of the advent calendar - days 5, 6 and 7. All photos are copyright of Amanda Loverseed
Day 6 door
Day 5 opened
day 6 window
Day 6 opened
Day 7 window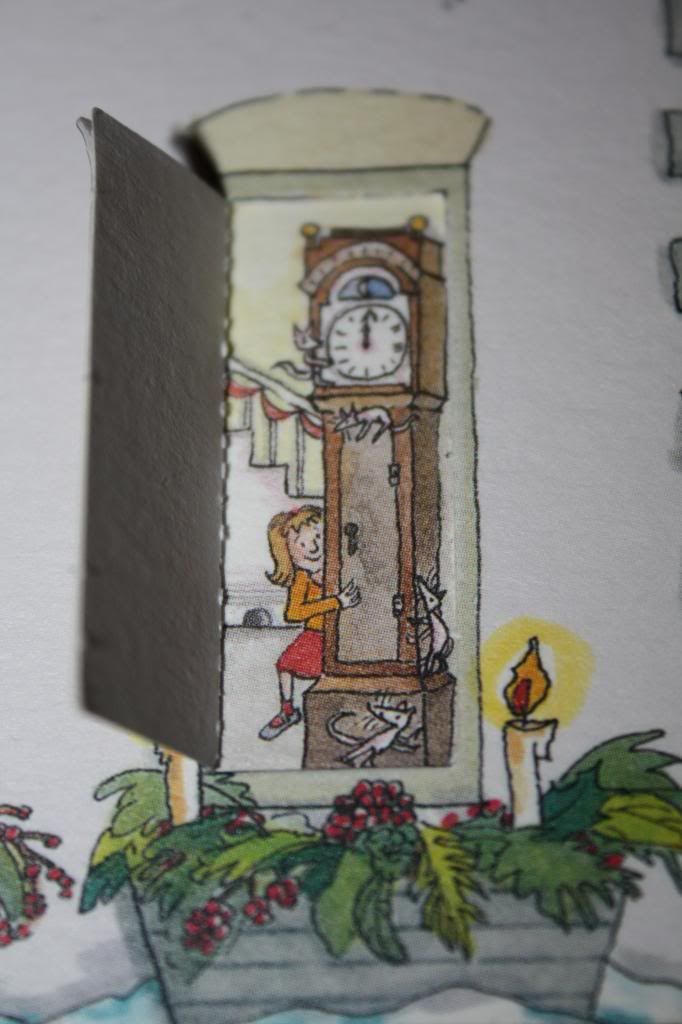 Day 7 opened
This is our Christmas tree this year. There are a few cross stitch bits on there. As you can see it is nowhere near as wonky as the one I posted on Jo's calendar!! However our poor angel took a tumble yesterday after one of the cats climbed half way up, shaking the tree quite violently.